This webinar is aimed at giving you an introduction to the power and flexibility of the OLOS Portal to safely manage, publish and preserve your research data in a wide variety of formats across all scientific disciplines.
Who should attend?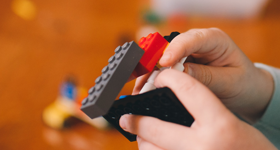 Researchers who are new to the long-term preservation and publication of data and want to understand the basic concepts behind the technology.
Experienced researchers and teams who are looking to innovate and evolve their approaches to secure and controled data sharing and want to learn more about concrete methods to do so.
Institutions who wish to learn how to maximise their benefits and cooperation with a national research data repository are also welcome.
What will you learn?
This webinar will:
Focus on the practical aspects of research data management within the OLOS Portal and guide you through the most important considerations and criteria for the long-term preservation and publication of your research data.
Provide an easy to understand demonstration to illustrate the features and to clear up some of the jargon used by the FAIR and ISO 14721 (OAIS) compliant solution.
Guide you through the step-by-step deposit and sharing of your research data, with concrete scenarios of Archives, Collections and Access Control management, to help you plan and prepare your datasets while avoiding common mistakes.
Give you an insight into the service portfolio of OLOS and an overview of relevant resources useful for data management planning.
Include a Q&A that will give you the chance to get answers for any question related to the preservation and publication of your research data.


Presenters
Silas Krug, Coordinator of OLOS, responsible of training and consulting
Aimée Noirjean, Member of the OLOS team, and coordinator of the e-learning program

Format
Price: free
Duration: 45 minutes
Registration is mandatory
The webinar will be held on Zoom
When?

Tuesday, December 05 2023, 13:30-14:15 CEST


Registration
OLOS' Terms of Use | OLOS' Privacy Policy

Information
OLOS evolves from user and partner feedback on the management, preservation and sharing of research data. The OLOS webinar series provides an opportunity to explore the possibilities of OLOS from the researchers' perspective. It focuses on the use of OLOS at each phase of the research data life-cycle in general, and more specifically on the steps to the long-term preservation and publication of research data on the OLOS portal.
The OLOS webinar series is a cross-training effort with input and speakers from several Members of the OLOS Association as well as external experts. It is developed and conducted by the University of Geneva and the Members of the OLOS Association: the University of Fribourg, the University of Applied Sciences and Arts Western Switzerland (HES-SO) and the Geneva School of Business Administration (HEG). It features leading experts in different fields and is based on the DLCM projet outcomes, mandated by swissuniversities.
Themes
Research data; Personal data; Sensitive data; Metadata; Repository; FAIR; OAIS; Open Science; Open Data; Deposit; Long-term preservation; Archive; Collection; Publication